A trip to Colombia turns into HEAVEN
Life has a way of throwing wrenches at you, its really how you deal with that gives you the experience needed to succeed. I dont consider myself an avid writer nor a cruiser expert. I am just an enthusiast who has been around cruisers my whole life.
Like many cruiserheads, I often find myself day dreaming of how life would be so perfect if I could just hop into my cruiser and just hit the road without an itinerary, where the destination didn't matter, nor do the responsibilities we each all face daily.
For all those overlanders traveling the world, I would have to say that they are living the dream. I wish I could go back 10 years and just do it, travel the world with my cruiser.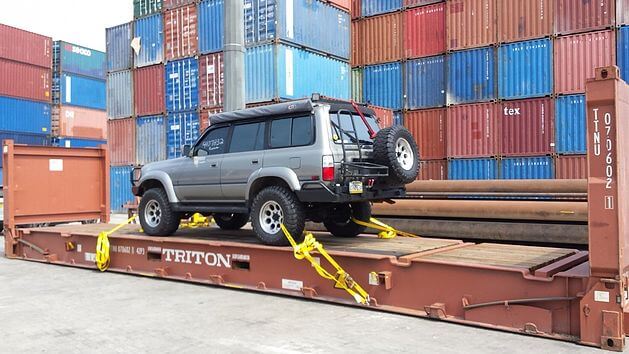 But its not really that easy. Being stuck in an office, in Downtown Miami, doesn't really help make that dream a reality, well until your told by your manager that you are part of the next round of layoff's and your last day will be March 31… Working for a Telecommunications giant, with resources all over the world, they can easily off-shore your role to a person halfway around the world working for $8 an hour.
Like many on the forums, I had started 2015 with a new project, a 1997 Toyota Land Cruiser 40th Anniversary Edition. This was my dream cruiser, 3x locked, it was cheap and it needed TLC. Lets just say she got just that.
So I was done with my project but the interior was just not what I wanted. Come March 31, I was a "free man", I had more time to work on my rig, had a severance coming and a gameplan of finding another job. In the mean time, my interior just wasn't happening for me.
So I started looking at other resellers online for quality leather but none of them convinced me. Until I had an "aha" moment. I had a buddy of mine who had gotten leather in his 80 series down in Colombia. So I contacted him and got the full scoop. I had already installed leathers so it really was just a matter of getting the covers sent to the US and I would install them. Or so I thought.
I knew alot of fellow mudders who were also looking for a leather solution for their rigs, so I setup a group buy. Well it started slow, then I posted pictures, then more interest, and well it got to the point where I had over 10 orders placed in two weeks time.
On Memorial Day night, I was driving my rig back from Tampa after a long day at Busch Gardens with my family, and I started questioning whether I can really trust that the covers will fit as we would expect them to. I then started to worry and wondered if I had done the right thing. Then it dawned on me, I am not working, I am "free", lets do that overland trip I had always dreamed about. I was scheduled to fly out of FLL to Cartagena that coming Friday. So tuesday morning, I called SeaBoard Marine told them I wanted to send my rig to Colombia on the next ship which left that Friday and will arrive in Cartagena the following Wednesday.
The guy on the phone said, well you would have to get it in today and have the paperwork completed my Homeland Security by 3pm. It was 10:00am, I got in my truck and started heading down to the Port of Miami. Got to the port at noon, dropped of my rig and then sped across town to Doral to the Homeland Security office. By 2:45pm, I had all the necesarry paperwork completed and my rig was bound to Colombia.