In the year 2015, amidst the vast digital space of auto enthusiasts, Frank, a devoted aficionado of the iconic Land Cruiser, encountered a challenge that would chart a new course for his life. His beloved 80 series Land Cruiser, an emblem of adventure and resilience, was in need of high-quality leather seat covers. As he scoured online forums and communities, Frank quickly discerned a widespread dilemma: countless Land Cruiser enthusiasts, like him, were searching for reliable and premium leather seat covers, but there seemed to be a significant void when it came to trusted suppliers.
Drawing from his rich tapestry of personal connections, encompassing friends and family members spread across various locales, Frank chanced upon a leather seat manufacturer in Colombia. Recognizing the potential to bridge the evident market gap, he introduced these meticulously crafted seat covers to the online Land Cruiser community. The reaction was nothing short of electric. Within just a month, sales soared, with orders amassing a staggering $20k.
But with this rapid ascent came a looming shadow of doubt. While the financial figures were undeniably impressive, Frank's commitment to his fellow enthusiasts was paramount. He questioned the consistency of the product's quality and its apt fitment. In the automotive world, especially amongst dedicated communities like the Land Cruiser's, reputation is built on trust and reliability. Any deviation from the expected quality could jeopardize his newly founded venture.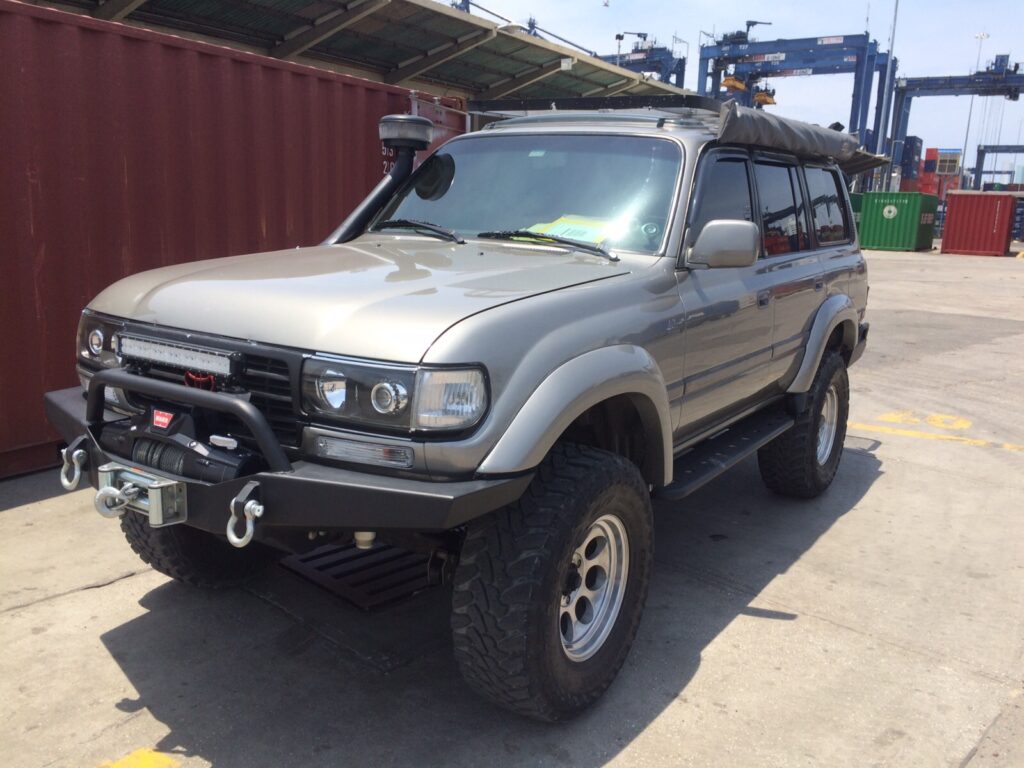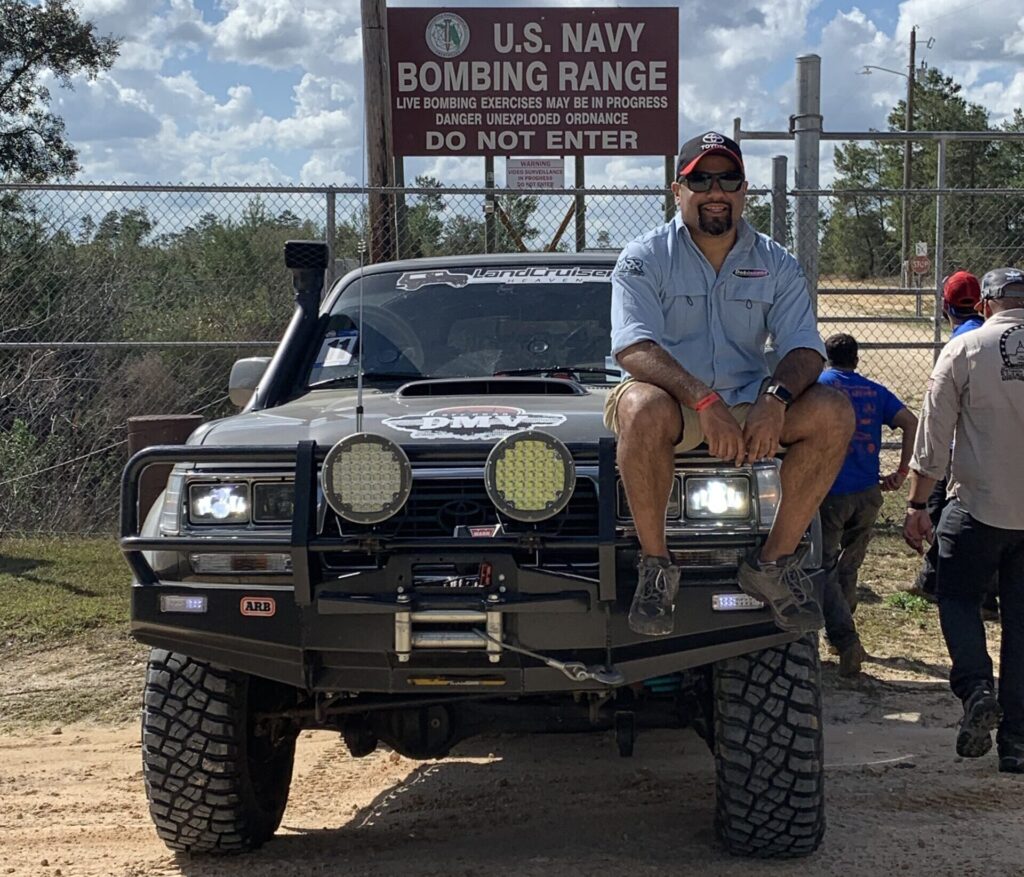 Parallel to this professional journey was a personal yearning. For years, Frank had harbored a dream, painted with vivid hues of nostalgia and wanderlust, to traverse the scenic landscapes of his homeland, Colombia, in his very own Land Cruiser. A serendipitous twist of fate saw him without a job around this time, granting him a bounty of free hours.
Marrying prudence with passion, Frank saw an unparalleled opportunity. He decided to ship his prized Land Cruiser directly to the Colombian leather seat factory. This bold move served a dual purpose: it allowed the factory to refine and tailor their seat templates directly using his vehicle, ensuring a perfect fit for future customers, and it presented Frank the chance to personally assess and verify the product's quality.
His ensuing journey was nothing short of epic. Starting in the historic port city of Cartagena, Frank embarked on a 1500km odyssey to Bogota, documenting every twist and turn. As he shared this expedition with the global community, a flood of requests began pouring in. Enthusiasts sought parts that were rare gems in the US market. Armed with a growing list and driven by a mission, Frank's quest to source these components became the foundational ethos of Land Cruiser Heaven, a testament to passion, perseverance, and the power of community. From August 2015 to December 2016
From August 2015 to December 2016, Frank single-handedly managed his burgeoning business, dedicating his spare hours in his garage to source unique parts from Colombia and dispatch them globally. Remarkably, he balanced this entrepreneurial endeavor alongside his commitments to a full-time job, showcasing his passion and determination for his craft. In January 2017, he established Land Cruiser Heaven Maryland in Hagerstown. This 2,400-square-foot facility, dedicated to Land Cruiser repairs, boasted two vehicle lifts and was equipped with an array of auto repair tools. He employed two technicians to ensure efficient service. In October 2017, Frank faced a pivotal choice. As his business expanded, it demanded an increasing share of his attention. Despite enjoying a lucrative salary and job stability, he took the courageous step of leaving his corporate role in America to dedicate himself entirely to Land Cruiser Heaven. In January 2019, he inaugurated Land Cruiser Heaven Colombia in the free trade zone of Cartagena. Spanning 4,000 square feet, this restoration hub was strategically situated to handle all of Land Cruiser Heaven's US-based comprehensive restorations. Moreover, its proximity to an international port positioned it as the central hub for international shipping and fulfillment. As of now, the facility employs 20 staff members and simultaneously services five full-frame restorations. In September 2019, he scaled up the US branch by acquiring a larger facility in Hagerstown, Maryland. Occupying a space that once housed a Buick Dealership in the 70s, this expansive 35,000-square-foot facility now boasts a 2,000-square-foot showroom, a 12,000-square-foot auto repair section, 8,000 square feet dedicated to storage, and 4,000 square feet of office space. Additionally, a private parking lot with a capacity for 40 cars further elevates Land Cruiser Heaven's stature and operations to new heights. In 2021, Land Cruiser Heaven reached new milestones. That year marked their ambitious expansion to the international market, specifically the United Arab Emirates. This strategic extension enabled them to broaden their product range, providing customers with rare and sought-after parts, ranging from Toyota Diesel engines to elusive non-US market components and the much-desired Land Cruiser models. To cater to the growing demands and exports, Land Cruiser Heaven UAE initiated the building of a 6,000-square-foot facility, specializing in custom-built and meticulously restored Land Cruisers. In 2022, Land Cruiser Heaven broadened its horizons once more by inaugurating a new branch in the vibrant heart of sunny South Florida: Miami. Designed to cater to our southeast clientele, Land Cruiser Heaven SE stands as a full-service workshop. Delivering everything from routine maintenance to specialized Diesel conversions, our seasoned team is committed to upholding the excellence and reputation that Land Cruiser Heaven is renowned for, ensuring that every client's needs are surpassed.
If you love your Land Cruiser as much as we do, put it in the hands of the experts
and we will make sure your Land Cruiser gets the labor of love it deserves!